"Activists 🥁
Start asking these families what they seeking before you place yourself in front of AK-47 police. Let them know your code.
Y'all out here still dealing with the aftermath." – Ann Jeffryes
When the family and their attorneys's agenda isn't the same as our agenda 🤨 The huge pink elephant in the room.
Brother of Botham Jean to receive award for display of forgiveness from law enforcement organization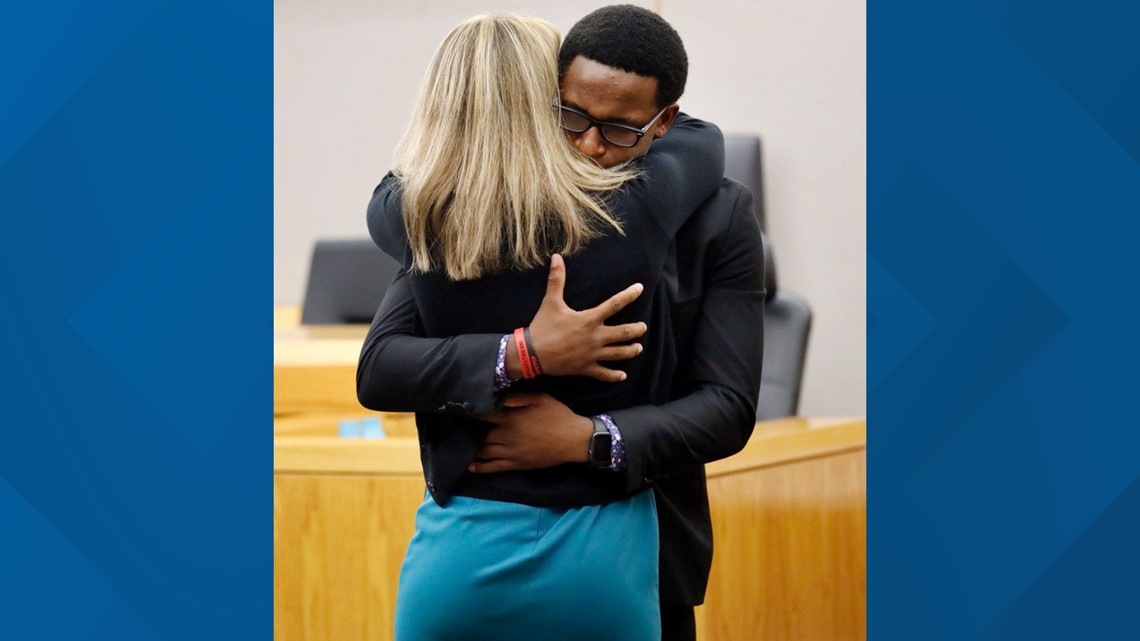 The moment Brandt Jean embraced his brother's murderer was captured on video and was seen by millions.