"A year from now we may look back in admiration at China's success in containing the pandemic but in horror at the United States' failure. The inability of our institutions to keep Pandora's Box closed, of course, is hardly a surprise. Since at least 2000 we've repeatedly seen breakdowns in frontline healthcare.
Both the 2009 and 2018 flu seasons, for instance, overwhelmed hospitals across the country, exposing the shocking shortage of hospital beds after years of profit-driven cutbacks of in-patient capacity. The crisis dates back to the corporate offensive that brought Ronald Reagan to power and converted leading Democrats into its neoliberal mouthpieces."
Mike Davis: The Coronavirus Crisis Is a Monster Fueled by Capitalism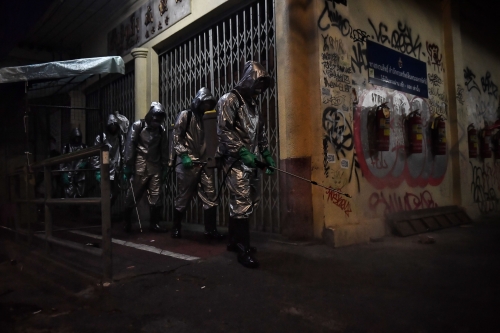 Pandora's Box is open, and our ruthless economic system is making everything far worse.