"a small coterie of elected officials—mostly white Democrats—in Greater St. Louis have been working behind the scenes to bring the controversy surrounding Brown's killing by Wilson to a quiet end.
According to sources, the effort escalated during the past week after a series of one-sided leaks, favorable to Wilson's version of events on Aug. 9, appeared in the press."
Clair McCaskill is specifically named. She is up for reelection. Black democrats including the protester turned state rep are supporting her... rallying black people to vote for her... because ummmm otherwise a republican will win. McCaskill is a democrat in a red state who has voted with Trump and needs rural and suburban voters. She's a republican in democrat face, already doing their bidding.
They're following the same play out of HIllary's playbook... trying to force an unpopular candidate down our throats instead of demanding she step down and allow a better candidate to run. McCaskill is vulnerable. She was polling 8 points behind an unnamed republican challenger. Dems are in for a huge awakening. Voter apathy is high. Black people are not gonna turn out for Clair McCaskill.
Are Missouri Dems Pushing the DOJ to End Michael Brown Investigation?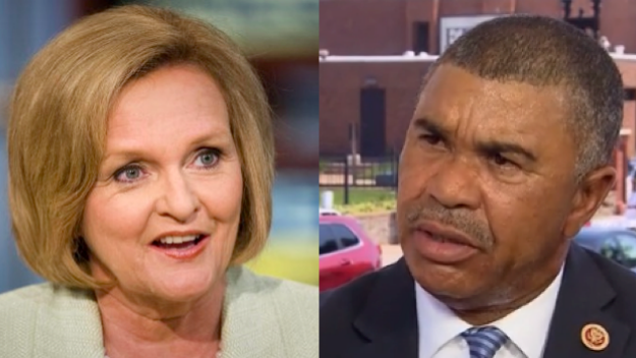 Questions have been raised in Ferguson, Mo., about the role of that state's senior U.S. senator: Did either Sen. Claire McCaskill or her staff communicate to the Department of Justice that it should end its Ferguson investigation after the local grand jury ends its own?